Zur deutschen Version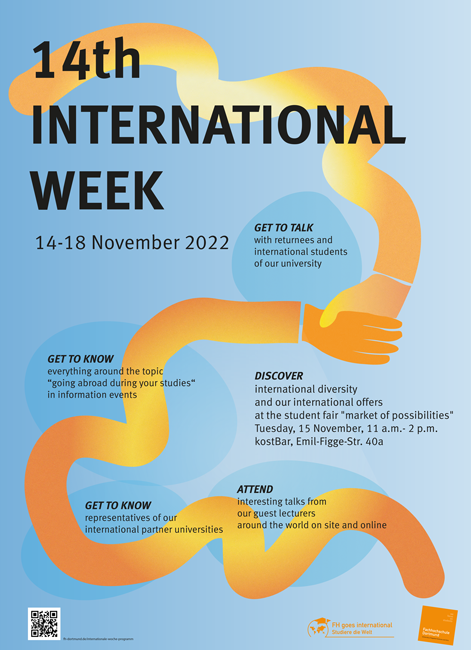 Wide range of face-to-face and online events
In the past two years, we have been able to open the doors of our university virtually both for our students and for our international partners with an extensive range of events and guest lectures under the motto "online instead of cancelled". This year, we are the more pleased to offer a varied program with face-to-face events which will re-enable direct personal exchange and networking opportunities.
Due to the positive feedback from the previous two years, the face-to-face program will continue to be enriched with a range of online events. With online guest lectures and information events, our students can experience internationality directly from their home.
A welcome to our international partners
A warm welcome to the representatives from our partner universities who will participate in the event! During the International Week, they will have the opportunity to present their university to the students and staff at Fachhochschule Dortmund, to meet academic peers from our international partner network as well as to get to know their cooperation partners and faculties on-site. We welcome all guests to attend our central events. Furthermore, there will be specific activities planned in our faculties and international projects.
We kindly ask all international attendees of our International Week to register until 28th October via the registration form below.
The program of the International Week 2022: